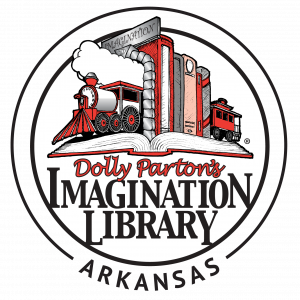 It feels like 2022 is flying by! We have had the opportunity to partner with some amazing charities this year and our FirstTrust for Kids charitable giving campaign has truly blossomed. Our goal is always to educate and provide our employees, borrowers, friends, and family a glimpse into what these organizations do and how they truly help kids! We started strong with "Autism Speaks," then JCMF, and now we are so excited to partner with Dolly Parton's Imagination Library.
"Dolly Parton's Imagination Library (DPIL) was established in 1995 in Parton's home county in Tennessee to foster a love of reading and increase early childhood literacy rates among local children ages 0 to 5. Today, the Imagination Library mails free, age-appropriate books to over two million children each month in participating communities." - https://arkansasimaginationlibrary.org/aril-imagination.../
"In the United States, the Imagination Library has grown to reach children in all fifty states and the District of Columbia. State-wide coverage was established in Tennessee in 2004, North Carolina's in 2017, and Arkansas in 2020. At least ten other states are currently working to become statewide with partial and/or full funding through their state legislatures. In all other states, the program is available in communities where a local partner has teamed up with the Imagination Library. Any child from 0 to 5 is eligible to enroll."
Although we love sharing information and ways to donate, we will also encourage you if you have a child 0-5 years old to sign up for these FREE books for your children. We are including the link to donate and the link to sign up below.
We cannot wait to share more information along the way!
Donate; Give | Arkansas Imagination Library
Sign up for books: https://imaginationlibrary.com/check-availability/